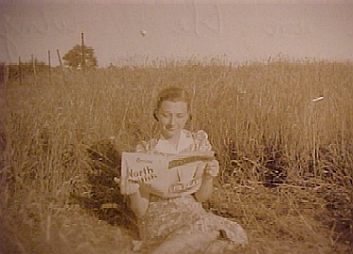 Joan reading 'Cycling' on 'The Mowings', Ulverston - 1941.
If you want to pass on any comments about these pages, correct my spelling, or better still, share some reminiscences, my Dad would love to hear from you.

I'll make sure he gets to read any messages sent. (I'm afraid he's not into this new fangled Internet thing!).

Just click on the feedback link below...


Thanks.