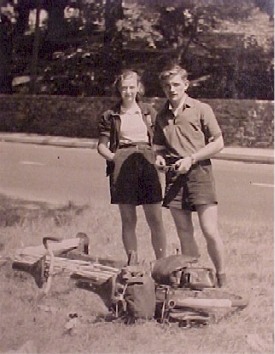 One historic ride they undertook on the tandem was the morning they set off from Ulverston headed for Ullswater.

After going over Kirkstone Pass, they stopped for a brew at Brothers Water, and then decided on a change of plan and headed for Gretna Green. They went along Ullswater, through Penrith, to Carlisle and arrived at Gretna Green at around 4pm.

On the return they had 'high tea' at Penrith at around 9pm, back over Kirkstone Pass, and down through Bowness onto the East side of Windermere where they brewed up on the roadside at the "Hill of Oaks" from where they could hear the clock in Bowness striking midnight!
They always carried their primus stove with them and usually had bacon and eggs in the saddlebag.