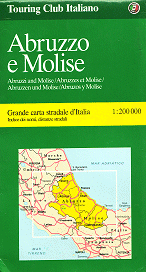 For various reasons, we hadn't been able to get away on our annual trip in 2003 and 2004, so we were more than ready for this one. Francesco had mentioned the Gran Sasso region as a place to visit when he toured with us in 2002, so that seemed like a good place to start. We'd also heard mention of the Gargano peninsula and Puglia, so decided we'd try and fit those in too.
This year was to be different however, we were doing it by tandem. My cycling buddy Konrad is unfortunately slowly losing his sight, and had invested in a Santana tandem earlier in the year so that he can continue with his favourite pastime - cycling. Konrad had ridden tandems in the past, but I had never ridden one before so was more than a little apprehensive, as we only had a couple of months to get used to it prior to leaving. The first ride, I remember, was interesting! It certainly felt very strange, and I soon learned that you don't make sudden moves on a tandem - everything has to be done smoothly, especially cornering. After veering over to the wrong side of the road a couple of times on exiting a corner, I soon got that message.
The other 'different' thing for me was that I'm a Campagnolo man. The tandem had Shimano shifters which operate differently. I still find myself rummaging around for the thumb shifter to change up, and inevitably if I don't think really hard, change in the wrong direction (not a good idea on a steep climb). I've finally come up with a solution for myself. The small lever always shifts you on to a smaller cog. Well it works for me - most of the time!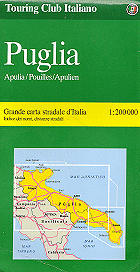 We did about 5 rides prior to the tour, seeking out all the hills we could find, to get used to climbing together. The first major hill we hit on the first ride, we snapped a chain. This didn't bode well I thought, but on inspecting the chain it seemed it hadn't been fitted very well and one of the plates was bent. After replacing it, we had no further trouble. I was pleasantly surprised that the tandem climbed very well, and although going slower than you would on a solo uphill, I didn't find it any harder - in fact some of the hills seemed easier. We tackled most of the major hills in our area (Wrynose Pass, Hardknott Pass, Wall End etc) and found that we could ride up them all without too much difficulty (well OK, a lot of difficulty, but at least we got up them ;-) While they may be slow uphill, they're certainly not on the flat or downhill! We were so surprised at the speeds we could achieve that we're thinking of entering some local time trials next year!
One of the main things I enjoy about the tandem is that they're very sociable things. It's nice to be able to chat away easily as you ride along, and they're certainly a talking point when you stop anywhere.
This years tour was probably the least planned of any we've done. Maybe we are getting blasé about it.
Again, we used the Touring Club Italiano (TCI) maps. One of 'Abruzzo e Molise' and one of 'Puglia'. Both 1:200,000 scale.
As with previous years, we also used Microsoft's "Autoroute Express - Europe" to get a rough idea of distances and explore various options.
We didn't book any accomodation ahead. Even for our first night in Penne, which we reckoned we could easily reach from our mid-day touch down in Pescara. We made it in plenty of time, but there wasn't exactly a glut of hotels there (we only found one!), so with hindsight, maybe we should have been a bit more organised.
General Information
Maps
Touring Club Italiano (1:200,000) Abruzzo e Molise (ISBN 88-365-1725-0)
Touring Club Italiano (1:200,000) Puglia (ISBN 88-365-1733-1)